Prevent Blindness IL and ISPB have declared May 16th through May 22nd as Annual Inherited Retinal Disease (IRD) Genetic Testing Week to raise awareness about inherited retinal diseases and the importance of genetic testing.
For the third year in a row, IRD Genetic Testing Week at Prevent Blindness and Prevent Blindness Illinois is supported by Spark® Therapeutics, a member of the Roche group, dedicated to helping people understand genetic eye disease. Find more information on their Eye Want 2 Know® and ID YOUR IRD® web pages. They also offer free genetic testing to eligible patients.
Knowing the exact type of IRD a person has will help find the right treatment in a timely manner. Because many IRDs begin during childhood, it is important for parents and caregivers to have their child's eyes examined and begin treatment as soon as possible. Through early detection (genetic testing) and treatment, severe vision loss and blindness from Inherited Retinal Diseases can be avoided in many cases. The most common types of IRDs include Retinitis Pigmentosa, Choroideremia, Stargardt Disease, Cone-rod Dystrophy, and Leber Congenital Amaurosis.
For more information on IRDs and genetic testing for vision issues, please visit our dedicated IRD webpage.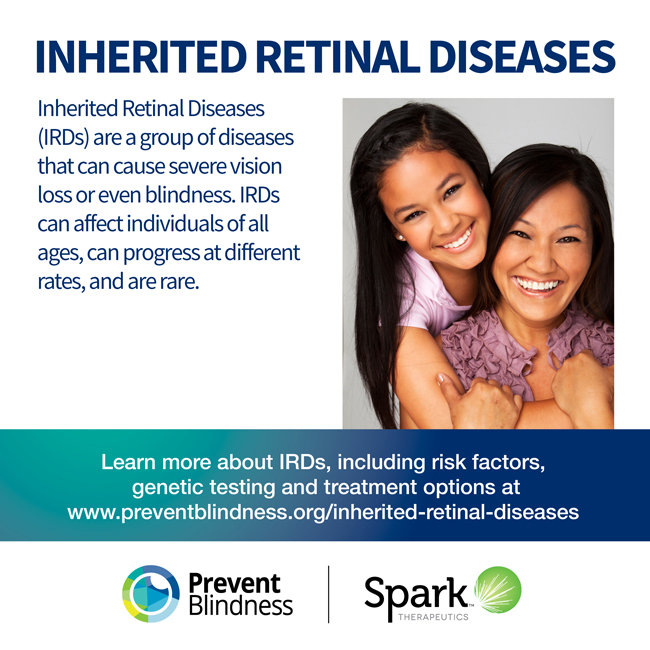 ---
Cataract Awareness Month
After two years of the COVID-19 pandemic, the average time that someone sits in front of a screen is now up to 12 hours per day! This increases the risk of eye strain and problems leading to more requests for eye care services.
The ISPB Board of Directors is responding to this higher demand with a challenge gift. Would you consider donating to meet the ISPB $20,220 Board Challenge in 2022? One hundred percent of your
June will be Cataract Awareness Month at ISPB and Prevent Blindness Illinois. Cataracts are the world's leading cause of blindness, accounting for approximately 42 percent of all blindness world wide. A cataract is a clouding of the eye's lens, which blocks or changes the passage of light into the eye. Your vision may become blurry or dim. Generally, a cataract does not cause pain, redness or tears.Visit our dedicated page to learn more about risks factors and types of cataract and download our free resources, which include a patient guide to cataract surgery and fact sheet.
---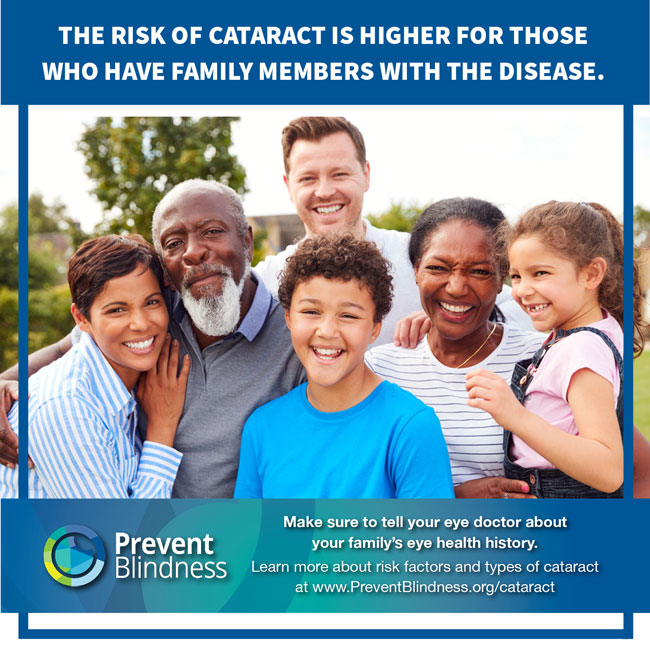 ISPB Research Grant Program Fosters Junior Investigator Development
Dr. Phoebe Lin, esteemed researcher, author of over 80 peer reviewed articles, book chapters and books was recently the ISPB keynote speaker at the ISEPS-COS conference in Chicago. She received her vThe primary mission of ISPB is to reduce preventable causes of blindness. One of the ways ISPB accomplishes this is through our research seed grant program for investigators just starting out in the field. In fact, over $1.56 million in research grant funding has been distributed since 1980!

Each year, ISPB awards grants to support research in eye and vision health, with priority granted to translational (real world) research. The 2022 award recipients will be announced in the next newsletter!

Watch the video below to learn more about the ISPB research program and subscribe to the ISPB YouTube channel to learn more about the grant program and additional eye health efforts in our state. Visit the ISPB website to see previous years' grantees.
---
---

UPDATED Diabetes + The Eyes Educational Toolkit
Prevent Blindness has updated the FREE toolkit, Diabetes & The Eyes, offering educational materials on diabetes and the impact of diabetes on eye health. With the support of Regeneron, the program will now include a video series relevant for both English and Spanish speakers, community-level health education and support, and refreshed materials to increase awareness of diabetes' impact on vision.Diabetes is one of the leading causes of vision loss and blindness in the nation due to the damage the disease can cause in eyes even before visual symptoms are noticeable. Learn more in the 2022 National Diabetes Statistics Report from the Centers for Disease Control and Prevention.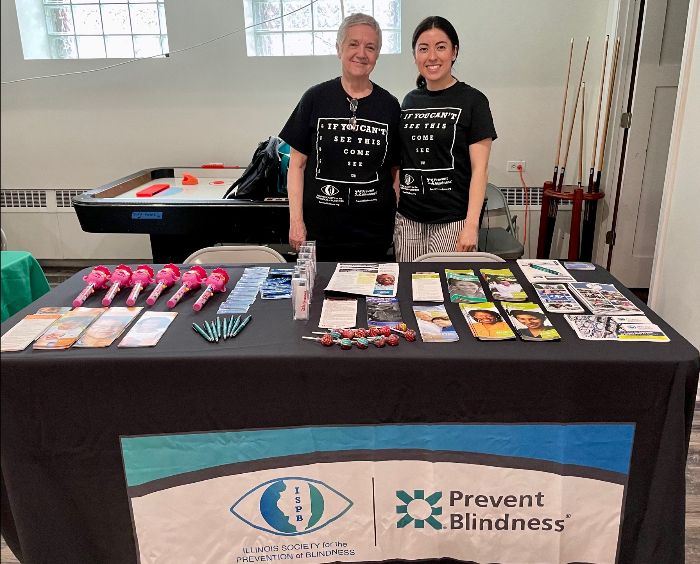 Community Happenings
Hooray! We are back in the community and looking forward to an action-packed summer. Our staff and team of interns and volunteers have already been busy this spring providing eye health education and outreach at community events that include health fairs, presentations and screenings!
---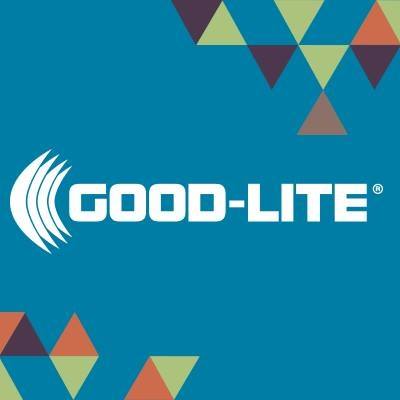 #GoodLiteGives
A Huge "THANK YOU" to Good-Lite Company for New Exam Equipment
ISPB and PBIL have received a generous donation of new exam equipment from the Good-Lite Company. Our volunteer optometrists at multiple outreach "hubs," are now "equipped" (pun intended) to offer acuity testing and eye exams at community events. Thank you, Good-Lite, for helping ISPB and PBIL detect potential eye problems early throughout Illinois. #GoodLiteGives @GoodLiteCo
---
July 13&14: The 11th Annual Focus on Eye Health National Summit
REGISTER TODAY!
On July 13-14, 2022, Prevent Blindness will host the 11th annual Focus on Eye Health National Summit as a FREE virtual interactive event. The Focus on Eye Health National Summit brings together diverse stakeholders across the vision and eye health community to stimulate a national dialogue around emerging and current population health trends and topics such as equity, research, surveillance, access, prevention, service integration, program development, and dissemination of professional best practices.
Under the theme "Eye-conic Approaches to Eye Health," the Summit will feature key contributions from those who are changing the way we think about vision and eye health and its role in our education, work, and lives; detecting and treating vision disorders as professionals in public health, research, and clinical practice; and strengthening the patient voice in clinical practice and public policy.
---