---
---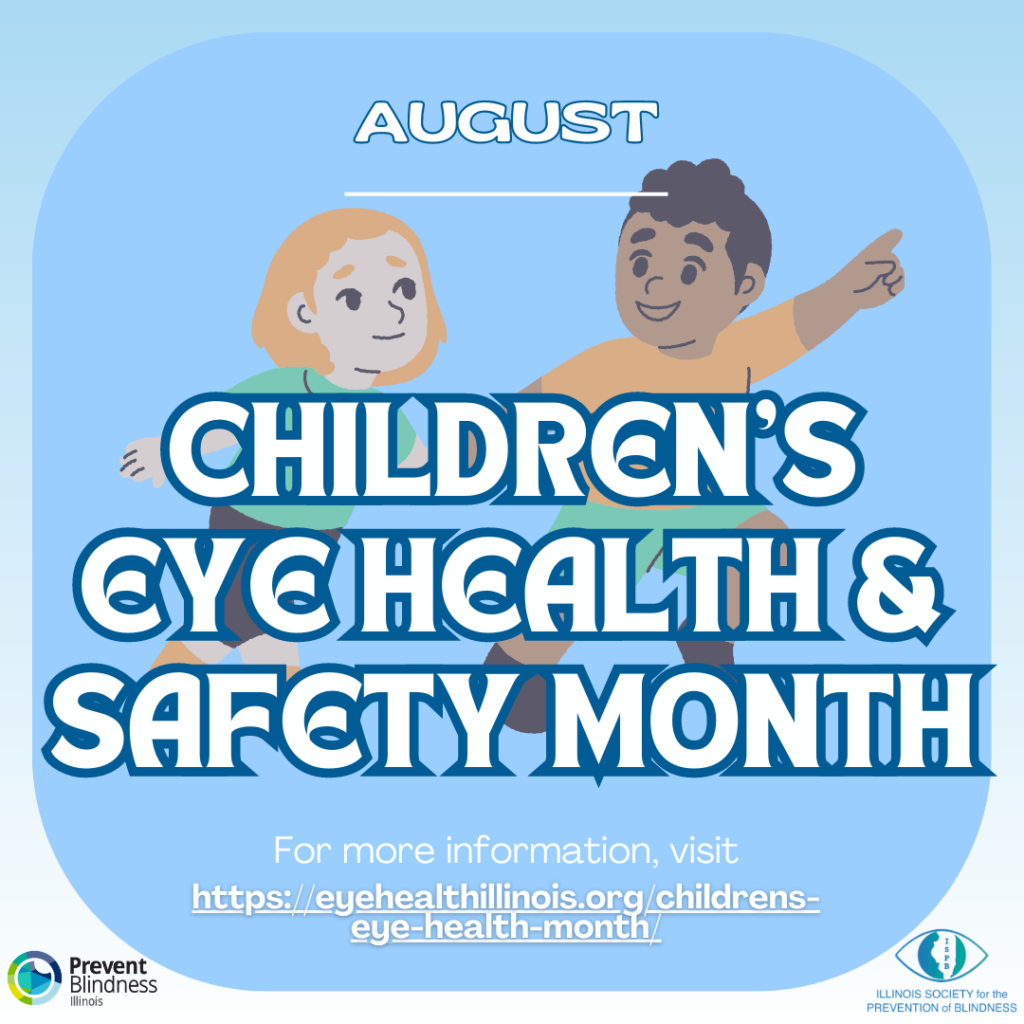 ---
Children's Eye Health and Safety Month
August is Children's Eye Health and Safety Month here at Prevent Blindness IL/ISPB! As many kids are headed back to school in the month of August, we offer free resources including fact sheets and social media graphics in English and Spanish, toolkits, and webpages on a variety of topics, including MYOPIA (nearsightedness), AMBLYOPIA (lazy eye), STRABISMUS (crossed eyes), EYE SAFETY IN RELATION TO DIGITAL SCREEN TIME, IMPORTANCE OF VISION SCREENINGS, FINANCIAL ASSISTANCE PROGRAMS, and much more.

For more information visit HERE
---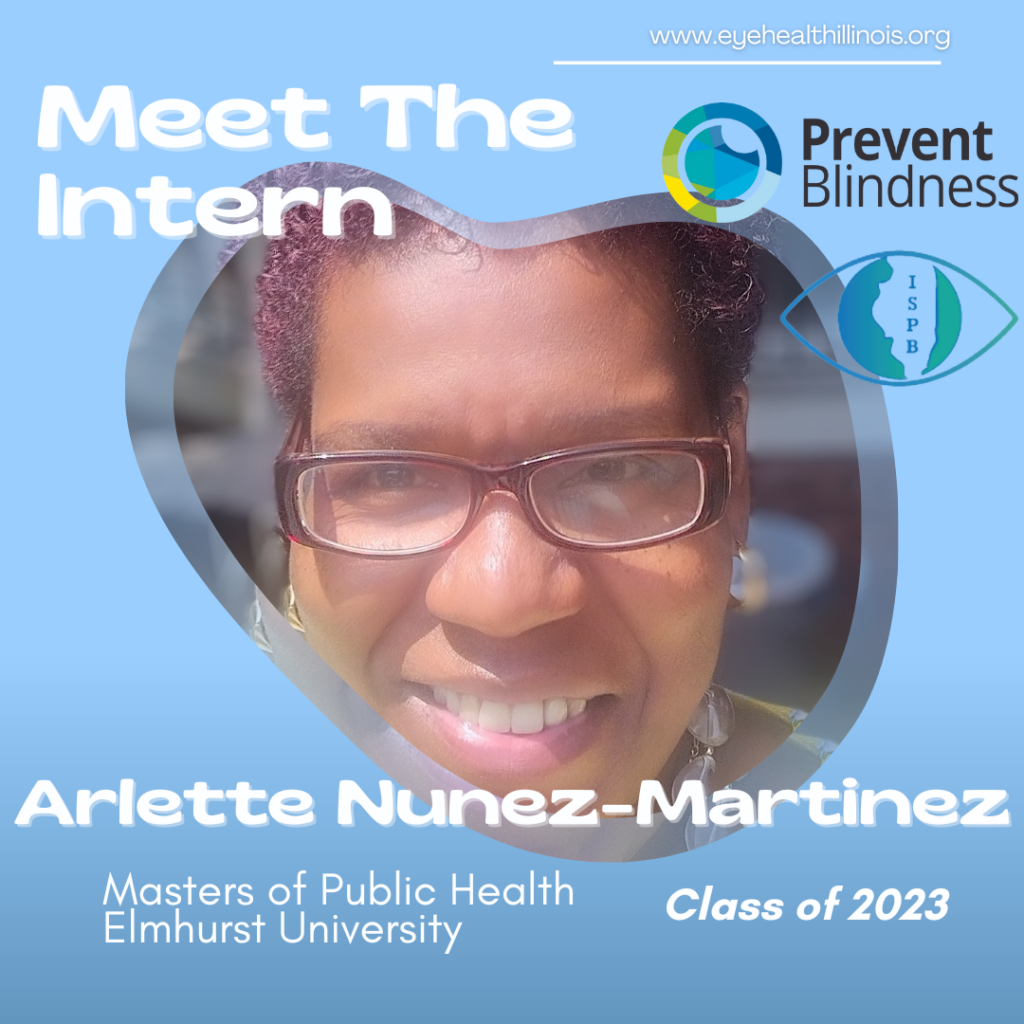 Thank you Arlette!
Our intern Arlette Nunez-Martinez's time with us is coming to an end. She has been a great help to not only us, but her community as well! She caps off her internship with a presentation this Thursday, August 10th at Garifuna Flava (2518 W 63rd), 3pm.
---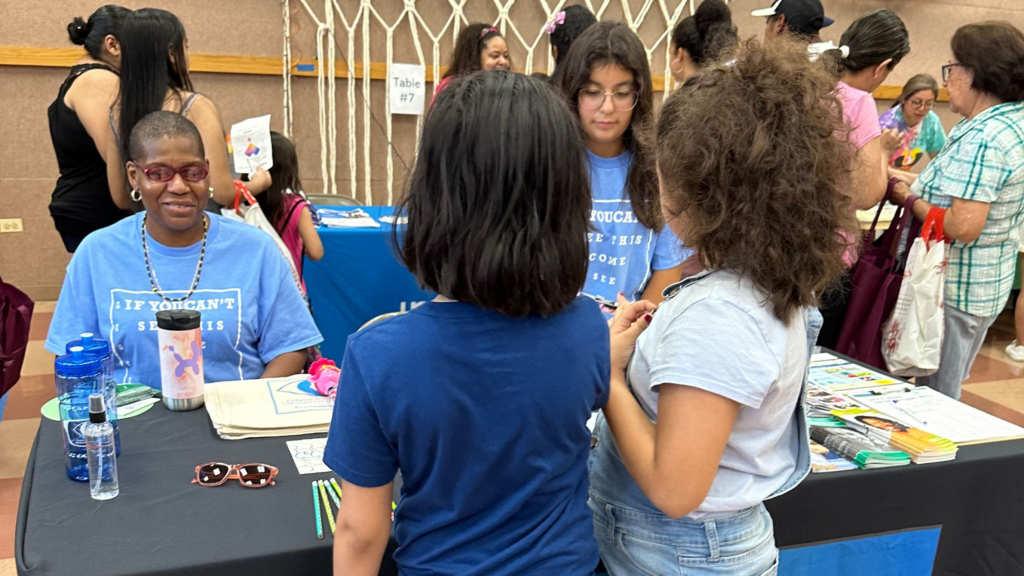 Community Happenings
Our staff, team of interns, and volunteers provide eye health education and outreach at all types of community events – including health fairs, presentations and screenings! We will be continuing our efforts during these dates:
August 10, 2023
3:00pm – Garifuna Flava Presentation: Chicago, IL
August 12, 2023
10:00am – West40 BackPack GiveBack: Cicero, IL
August 12, 2023
11:00am – West Suburban Medical Center Back to School Health Fair: Oak Park, IL
August 18, 2023
11:00am – Healthy You, Healthy Us Health Fair: Chicago, IL
August 19, 2023
10:00am – Right Back at Ya Back to School Event: Chicago, IL
August 26, 2023
10:00am – Vive Tu Vida Health Fair: Chicago, IL
For more information, please contact rbarraza@preventblindness.org
---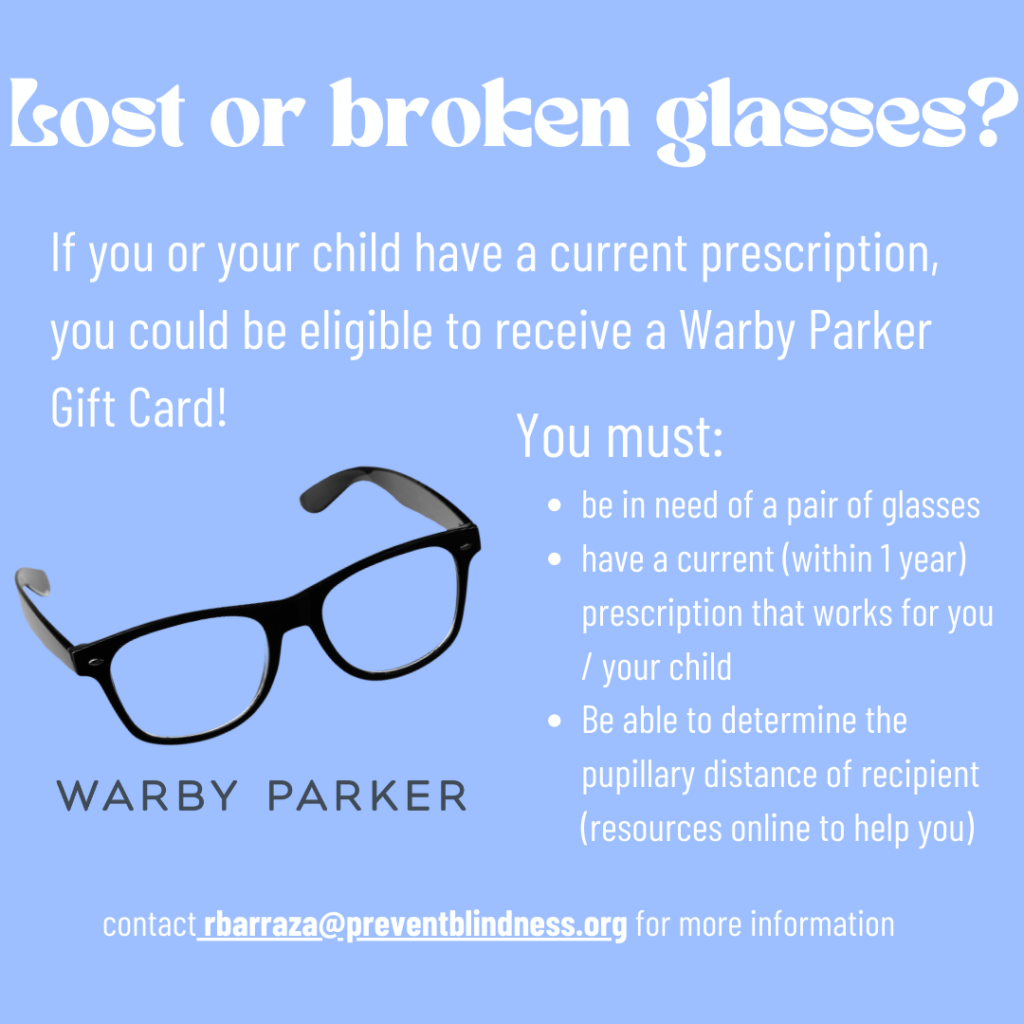 ---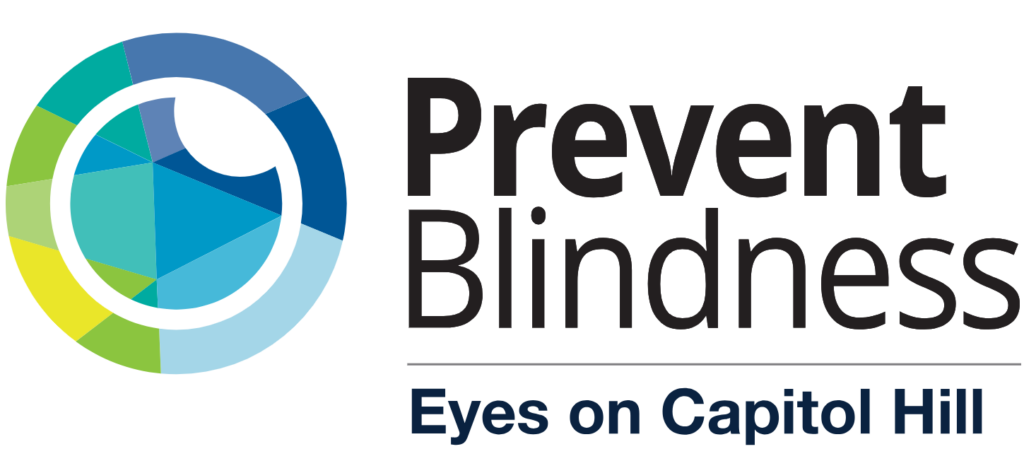 NEW Eyes on Capital Hill Advocacy Resource
Prevent Blindness has launched the Eye on Capital Hill Advocacy Resource. It provides resources to those interested in advocating for our nation's vision and eye health, offers up to date policy information, including information on our own positions and issues that affect vision and eye health; advocacy skill building resources' a new Legislative Action Center, designed to provide advocates with direct access to their Congressional representatives and local media; avenues to share their vision stories for use in advocacy messaging; a listing of members of the Congressional Vision Caucus; and information about the Prevent Blindness ASPECT Patient Engagement Program.
Find it online HERE
---
Copyright © 2017 Illinois Society for the Prevention of Blindness
Contact Us
Illinois Society for the Prevention of Blindness | https://eyehealthillinois.org/
Prevent Blindness Illinois | https://preventblindness.org/contact-us/
---
---
---