July is Disability Pride Month!It is important to continue to celebrate uniqueness and diversity. Chicago has its very own Annual Disability Pride Parade, happening on July 23rd!
---
---
2022 ISPB Grant Award Winners
ISPB awarded 34 grants this year totaling more than $111,000. Three were chosen as special awardees for outstanding quality in an application. Sana Iqbal from Loyola received The James A. McKechnie, Jr. Award; Bonnie Huang from Northwestern received the Donna Dreiske Award; and Jacob Sterling from Northwestern received The Helen and Wesley E. Bass Jr. Award. They all will be recognized at the 2023 ISEPS-COS Conference in the spring.

Check out more information regarding ISPB's research grants HERE.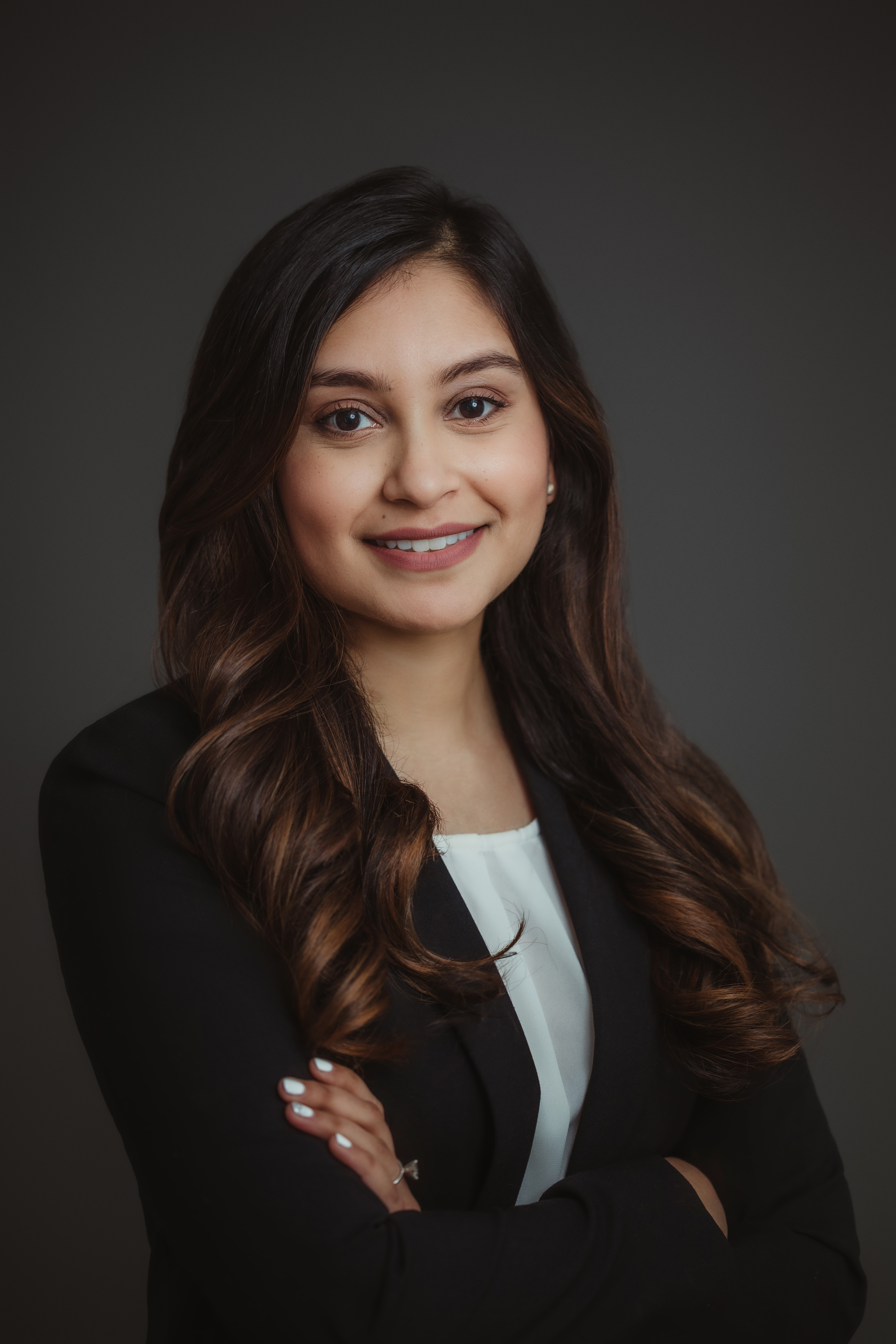 Sana Iqbal
McKechnie Award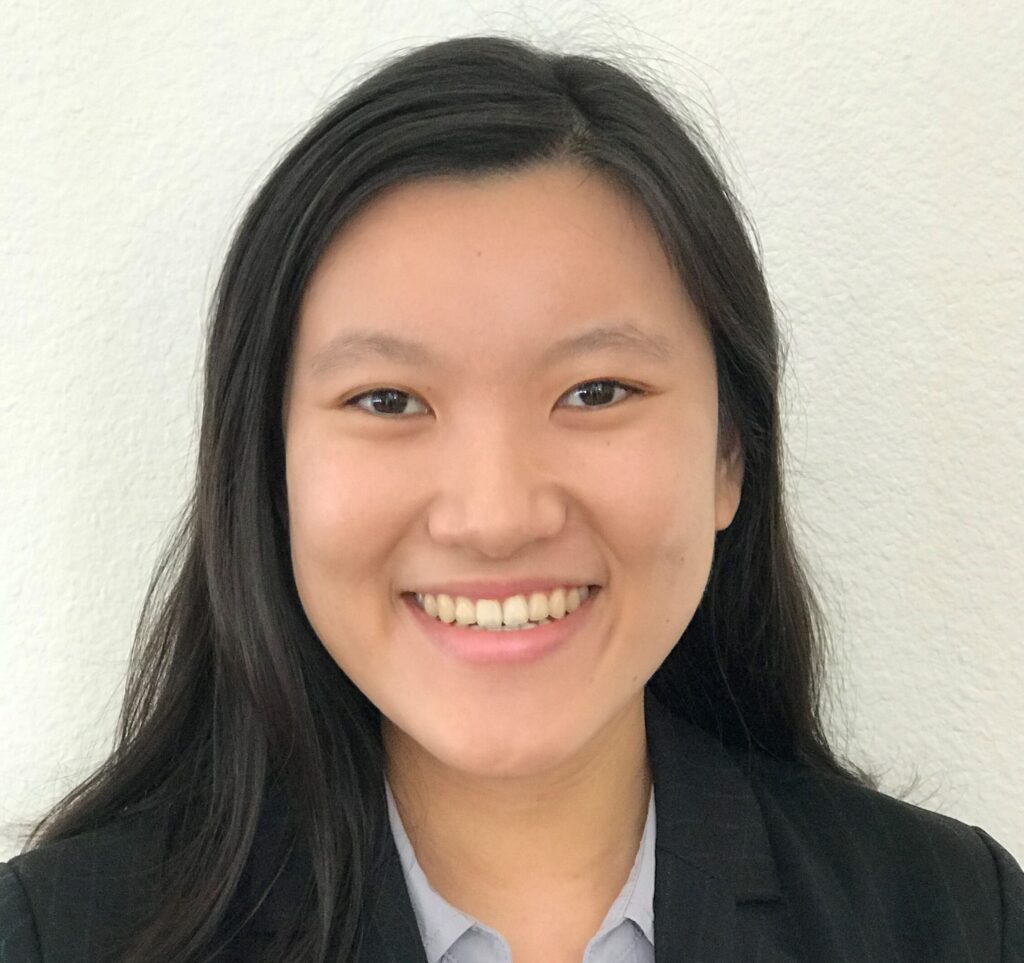 Bonnie Huang
Dreiske Award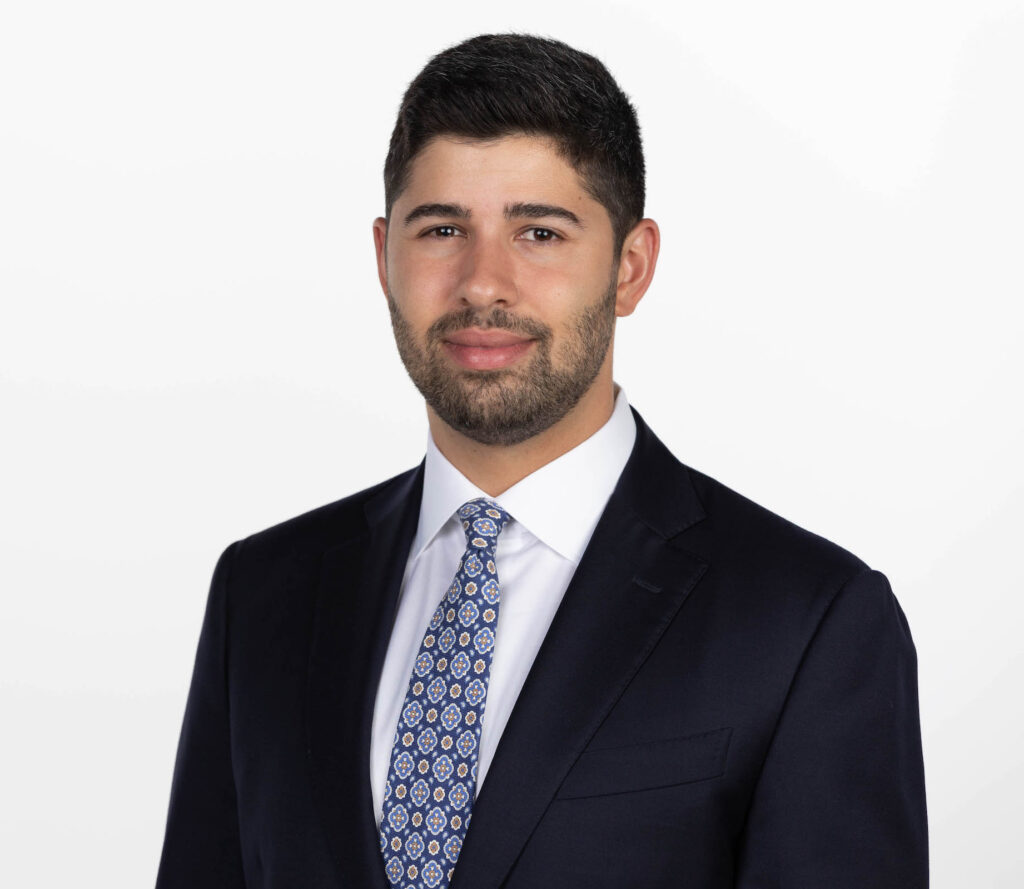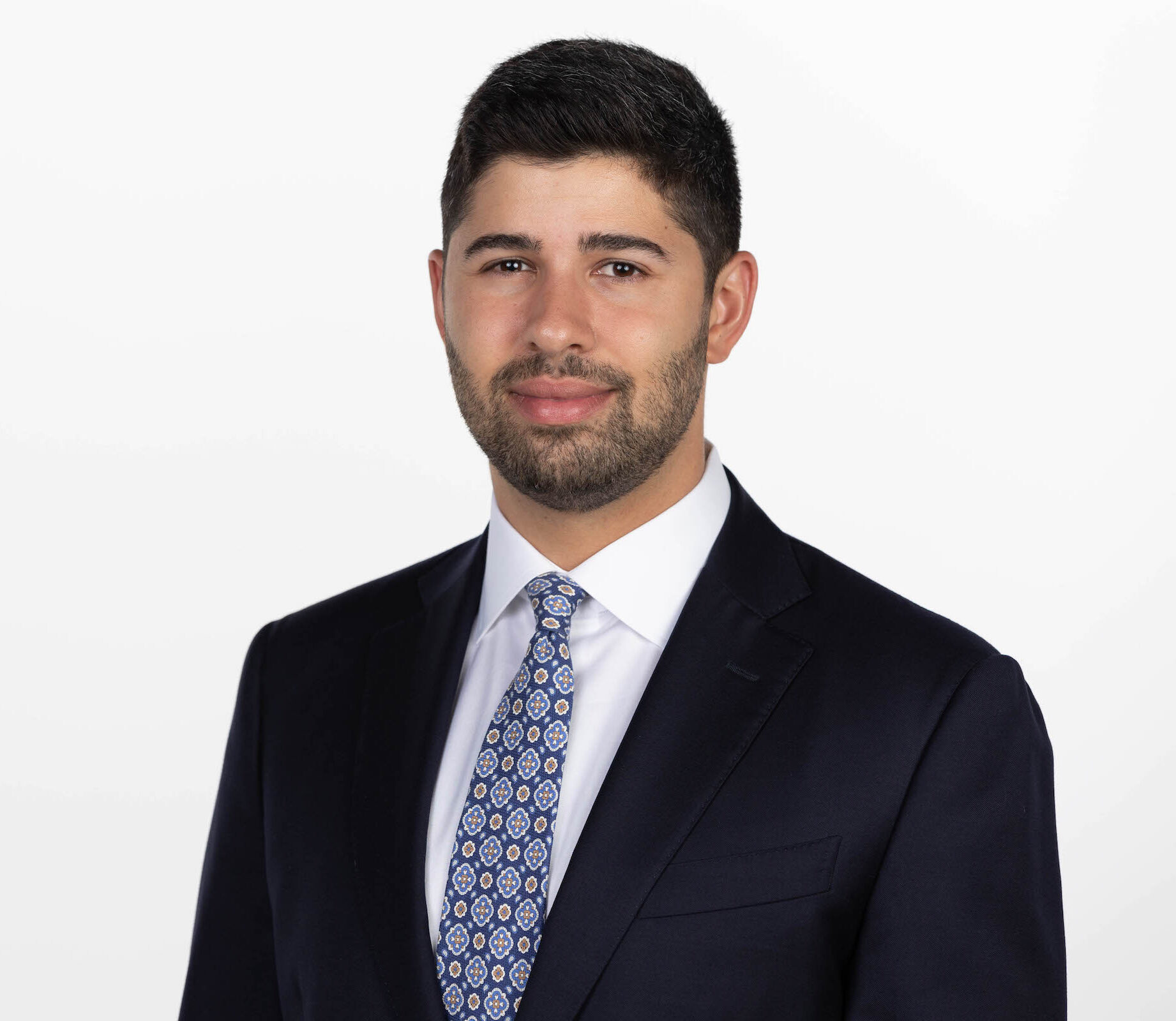 Jacob Sterling PhD
Bass Award
---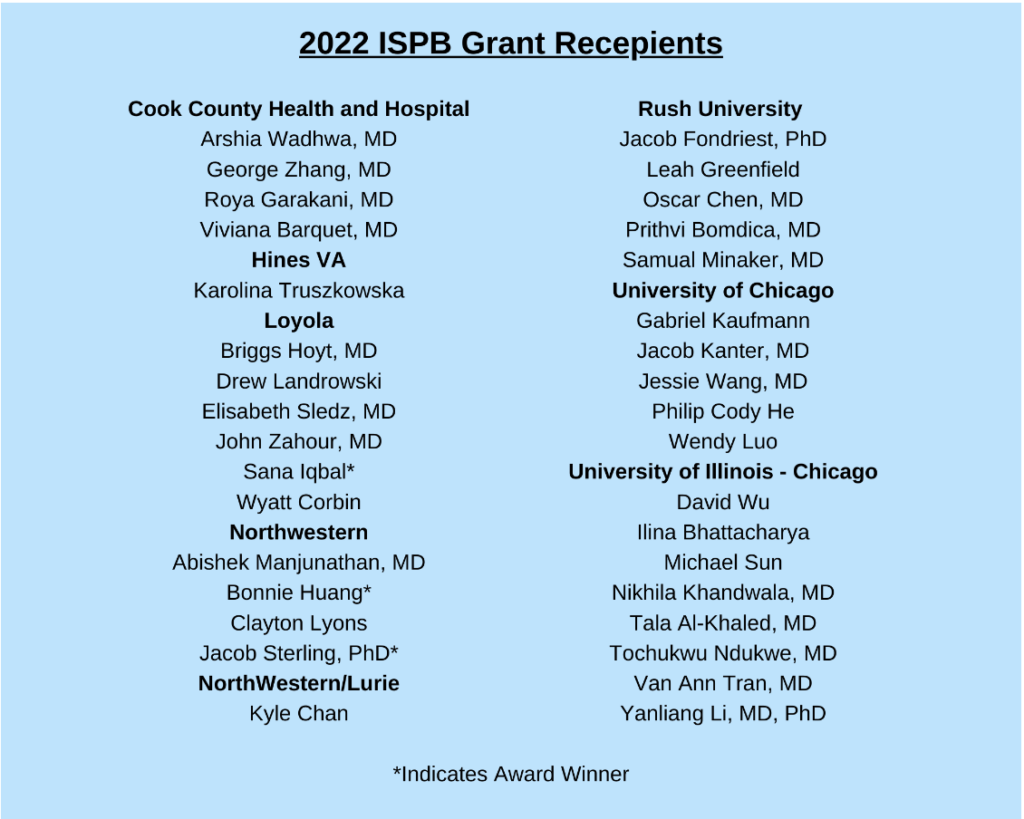 ---
Pictured here: PBIL graduate intern, Elizabeth Gonzalez, NIU MPH Student, using the vision SPOT Screener at the Fr1ends of the Ch1ldren event on June 18th.
Community Happenings
Hooray! We are back in the community during this action-packed summer. Our staff and team of interns and volunteers have already been busy providing eye health education and outreach at all types of community events that include health fairs, presentations and screenings! In August we will be at the following:
July 29 – Aetna Back to School Health and Resource Fair, Chicago
July 30 – Hope Fest hosted by New Life Covenant, Chicago
July 30 – Rush University Back to School Health Fair, Chicago
Aug 6 – Back to School Family Fair hosted by State Senator Omar Aquino and
State Rep. Delia Ramirez, Chicago
Aug 6 – West 40 Backpack Give Back Resource Fair, Cicero
Aug 13 – Chicago Blackhawks Back to School Event, Chicago
August 20 – Fr1ends of the Ch1ldren Back to School Picnic, Chicago
August. 30 – Super Senior Day, Northbrook Senior Center
Sign up here to come on board as a Prevent Blindness/ ISPB volunteer! Contact rbarraza@preventblindnesss.org with any questions.
---
Dry Eye Awareness Month

July is Dry Eye Awareness Month at ISPB and Prevent Blindness Illinois. Dry eye occurs when there is not enough tear film produced, the tear film Is not draining properly, or the tear film is not the quality needed to maintain the health of the eye. Dry eye is common, with more than 16 million Americans having moderate to severe symptoms. Women are twice more likely to develop dry eye than men. Visit our dedicated page to learn more about risks factors and symptoms of Dry Eye and download our free resources.
---
The 11th Annual Focus on Eye Health National Summit
On July 13-14, 2022, Prevent Blindness hosted the 11th annual Focus on Eye Health National Summit as a FREE virtual interactive event. The Focus on Eye Health National Summit brought together diverse stakeholders across the vision and eye health community to stimulate a national dialogue around emerging and current population health trends and topics such as equity, research, surveillance, access, prevention, service integration, program development, and dissemination of professional best practices.
Under the theme "Eye-conic Approaches to Eye Health," the Summit featured key contributions from those who are changing the way we think about vision and eye health and its role in our education, work, and lives; detecting and treating vision disorders as professionals in public health, research, and clinical practice; and strengthening the patient voice in clinical practice and public policy.
This event would not have been possible without the participation and support of our attendees, moderators, and presenters from around the U.S. and the world. We value your participation, and we value your feedback. Please take a moment to complete our post-event evaluation.
Missed it? Watch the recordings HERE.
Our virtual event venue is still open until August 13, 2022. Log in at preventblindness.org/eyesummit to access our On-Demand Library of videos as well as visit the Exhibit Hall to learn more about our event sponsors and download educational materials, videos, and toolkits.
---
Vision Screening: Birth Through High School Webinar
Interested in Children's Vision Screening? Attend this webinar presented by Kay Nottingham Chaplin, EdD. This session provides information about evidence-based screening tools for children, and ways to bridge the gap between the vision screening referral and the confirmatory eye examination process. Join us on October 19, to learn strategies for successful follow-up after vision screening referrals.
Sign-up HERE
---
Copyright © 2017 Illinois Society for the Prevention of Blindness
Sign Up
Subscribe to our newsletter
Contact Us
Illinois Society for the Prevention of Blindness | https://eyehealthillinois.org/
Prevent Blindness Illinois | https://preventblindness.org/contact-us/