---
---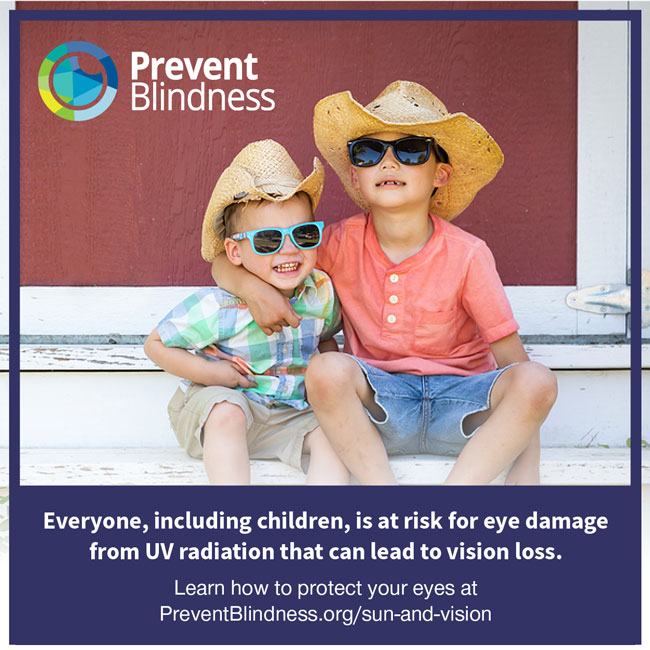 ---
Ultraviolet (UV) Awareness Month
As the warmer weather begins to encourage more outdoor activities, ISPB and PBIL have declared May as Ultraviolet (UV) Awareness Month.
There are two types of UV rays: UV-A and UV-B. Over time, the effects of UV rays help cause a number of eye problems. UV-A rays may affect central vision. They can damage the macula, a part of the retina at the back of the eye. The front part of the eye (the cornea and the lens) absorbs most UV-B rays, but these rays may cause even more damage to the eyes than UV-A rays.

Prevent Blindness strongly recommends wearing UV-blocking sunglasses as well as a brimmed hat to provide the best protection against UV rays. Sunglasses should:
reduce glare
filter out 99-100% of UV rays
be comfortable to wear
not distort colors
Find more information and resources HERE
---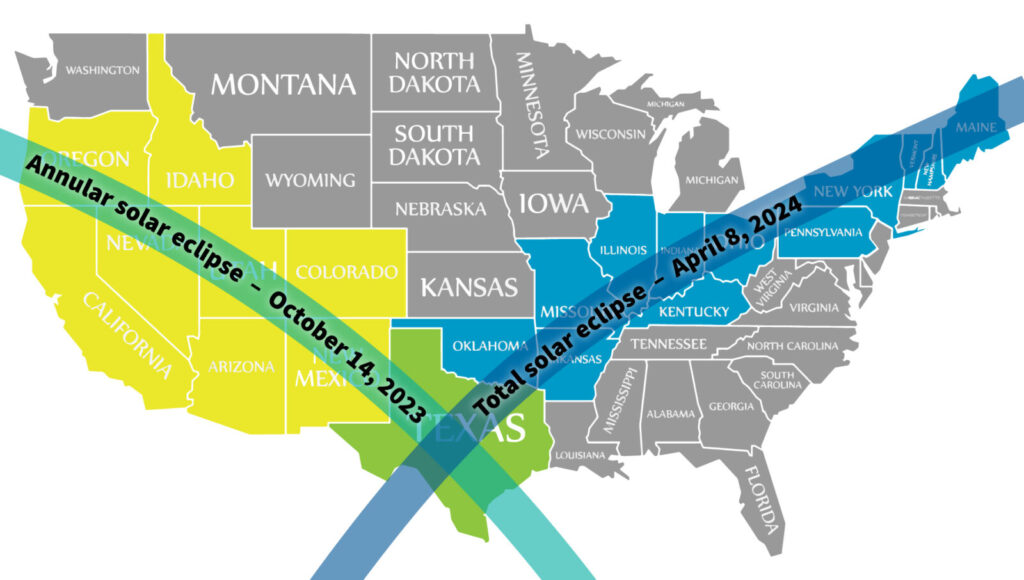 Annular Solar Eclipse, October 14, 2023
An annular solar eclipse, often described as a "ring of fire" will be visible from parts of the Pacific Northwest of the U.S. all the way to the Gulf of Mexico on October 14, 2023.

Never look directly at the sun during a solar eclipse (except during the very brief time the sun is in total eclipse; and even then, with caution). Looking directly at the sun can cause permanent damage to your eyes.

Use expert-approved solar eclipse glasses to view a solar eclipse safely and without damaging your eyes.

For more information visit HERE
Purchase eclipse glasses from our online retail partner HERE
---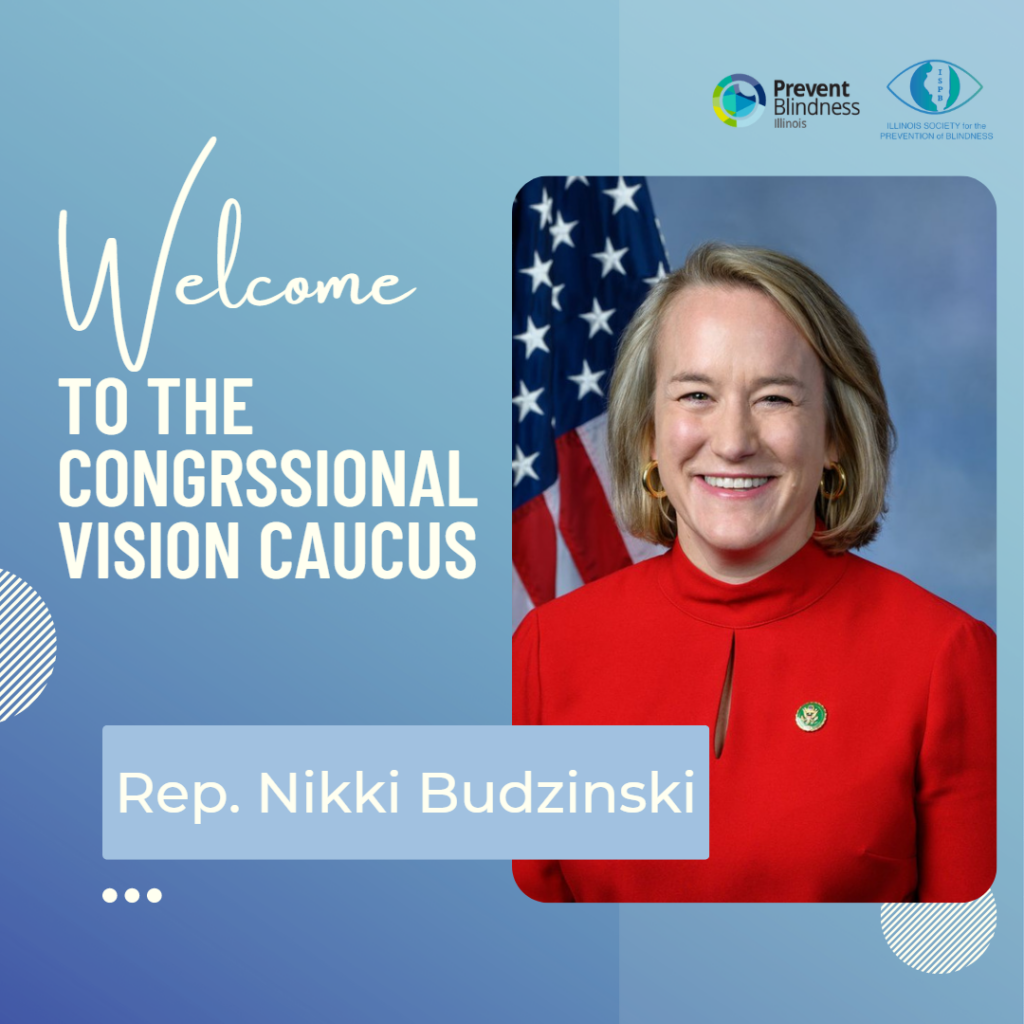 ---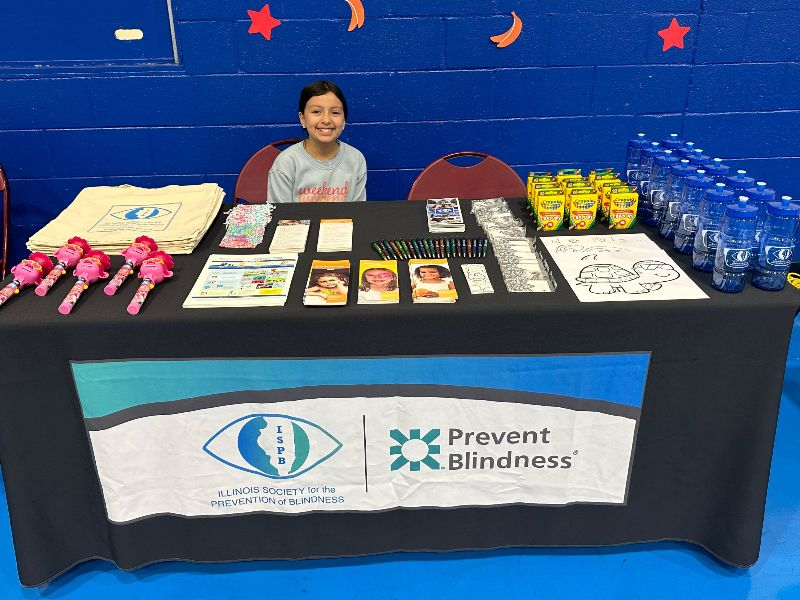 Community Happenings
Our staff, team of interns, and volunteers provide eye health education and outreach at all types of community events – including health fairs, presentations and screenings! We will be continuing our efforts during these dates:
May 5, 2023
10:00am – Summit Community Health Fair: Summit, IL
May 10, 2023
9:00am – Well Women Day Celebration Health Fair : Cicero, IL
May 20, 2023
11:00am – Englewood Empowerment Expo: Chicago, IL
May 31, 2023
9:00am – Senior Health & Fitness Day: Northbrook, IL
June 2, 2023
11:00am – The Bloc Chicago Food Pantry: Chicago, IL
For more information, please contact rbarraza@preventblindness.org
---
Upcoming Webinars
Inherited Retinal Diseases and Children's Vision and Eye Health: What You Need to Know
Tuesday, May 16, 2023, 3:00-4:30 ET – Register Here
With a focus on children living with an inherited retinal disease (IRD), this webinar will cover causes, diagnosis, genetic testing, treatment (including gene therapy), and support for children and families. Learn more about the target audience and list of speakers at the registration link above. IRDs are caused by at least one gene that is not working as it should. They can affect people of all ages, can progress over time, and are rare; and they can cause severe vision loss or even blindness. A few examples are Retinitis Pigmentosa, Choroideremia, Stargardt Disease, Leber Congenital Amaurosis, and Cone-rod Dystrophy. Learn more at Inherited Retinal Diseases – Prevent Blindness.
---
Looking for a Presentation for your Organization?
PBIL/ISPB offers presentations on a variety of eye health topics that can range from from 30 to 60+ minutes.

Some topics include:
Living Well with Low Vision
Aging and Your Eyes
Women's Vision and Eye Health
Eye Safety in the Workplace
Diabetes and the Eyes
Contact rbarraza@preventblindness.org to schedule a presentation today!
---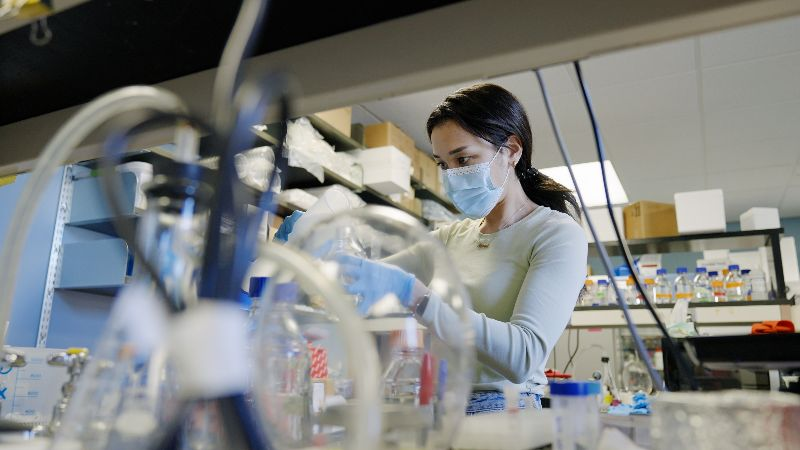 Research Grants
ISPB offers unique grant opportunities supporting mentored pre-clinical or clinical research programs designed to foster junior investigator development while advancing clinical care in ophthalmology and optometry.

Please Note: APPLICATIONS are due on May 10, 2023 by midnight with awards announced in June. Checks are issued once grant recipients provide the final paperwork. Research projects must be completed by June 30th of the following calendar year.

For more information visit HERE
---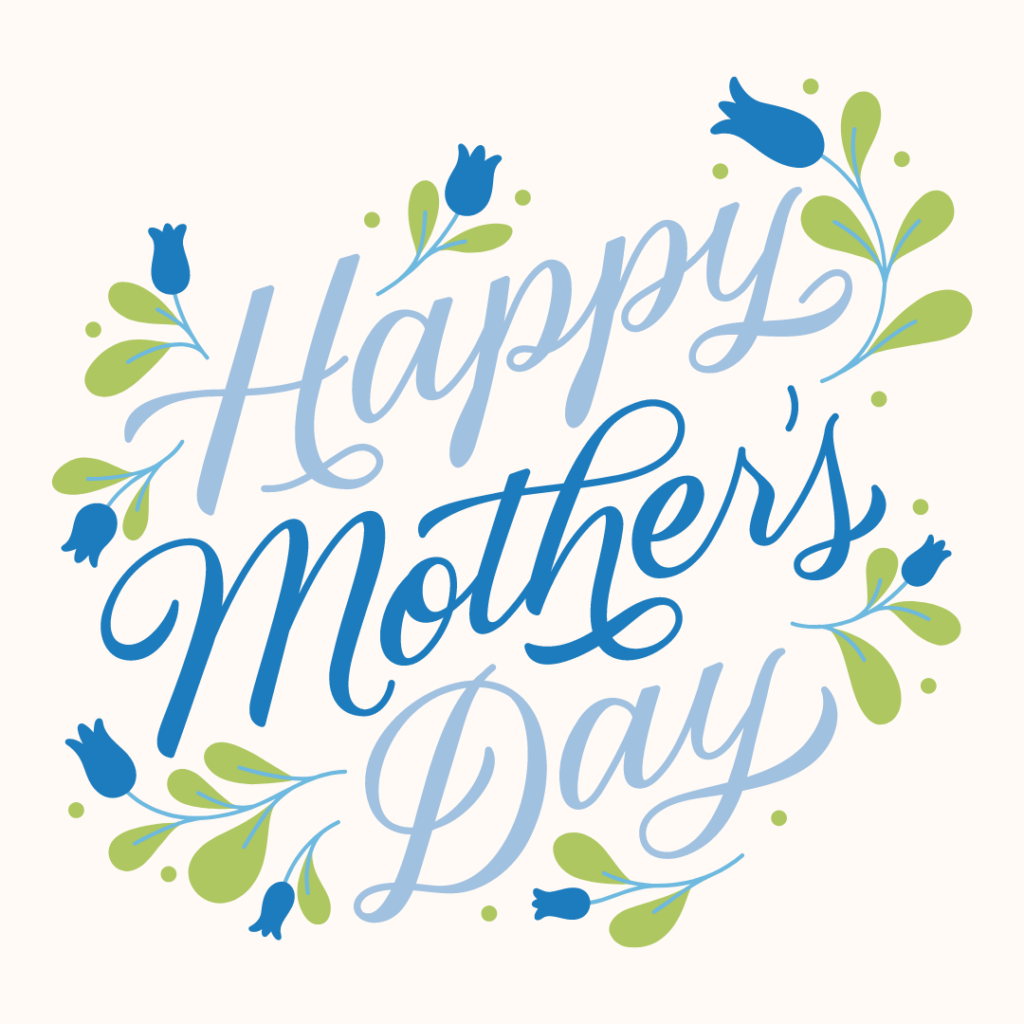 ---
Copyright © 2017 Illinois Society for the Prevention of Blindness
Contact Us
Illinois Society for the Prevention of Blindness | https://eyehealthillinois.org/
Prevent Blindness Illinois | https://preventblindness.org/contact-us/
---
---