November is Diabetes-Related Eye Disease Awareness Month
Prevent Blindness Illinois and ISPB have a variety of resources to share information on the impact that diabetes can have on vision, and offer tools and programs to help prevent significant vision loss. Visit our dedicated webpage providing detailed information on diabetes-related eye diseases, downloadable fact sheets in English and Spanish, and shareable social media graphics.

Our Diabetes and the Eyes Educational Toolkit provides free educational materials on diabetes and the impact of diabetes on eye health in English and Spanish. These resources are intended for healthcare professionals, community health educators, diabetes educators, and those in a caregiving or diabetes education role.

Seeing the Way to Better Health: Diabetes and Vision Health is an issue brief created by Prevent Blindness and the National Association of Chronic Disease Directors to support state, local and community programs with the integration of vision and eye health strategies into other programs.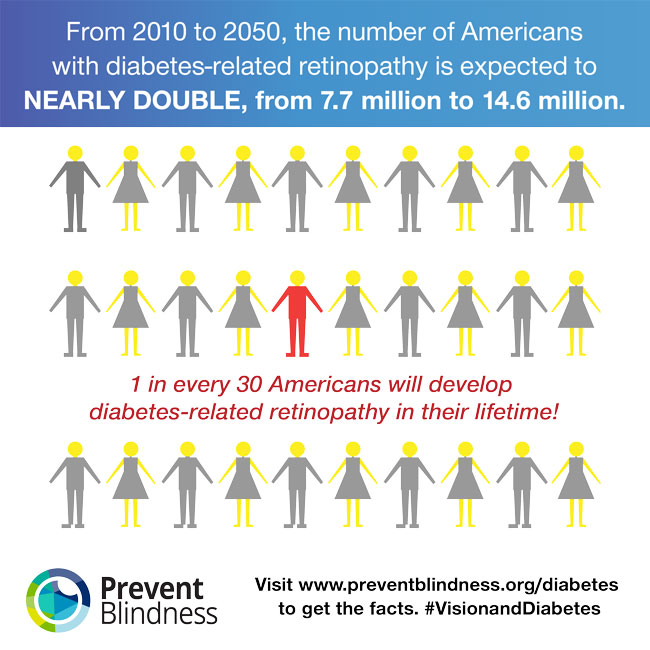 ---
Focus on Eye Health Expert Series: Diabetes and Your Eyes
Dr. Neil M. Bressler, Editor in Chief of JAMA Ophthalmology discusses diabetes-related eye disease with Prevent Blindness president and CEO, Jeff Todd, in a new Focus on Eye Health Expert Series video.
---
Open Enrollment: Affordable Care Act Health Insurance Marketplace
Open Enrollment is the time of year to enroll in an ACA Health Insurance Marketplace plan or renew/change an existing plan. Open Enrollment runs November 1, 2021 through January 15, 2022.

Get Covered Illinois (GCI) is the official ACA Health Insurance Marketplace for the State of Illinois, helping IL individuals and families shop for health insurance to fit their needs and budget or helping connect to Medicaid at ABE.Illinois.gov.

Sight-Saver Tip:
Did you know that Medicaid plans in Illinois cover an annual comprehensive eye exam for adults?
---
Senate Proposal to Increase Funding for CDC Vision Health Initiative
The Senate Appropriations Committee has proposed to fund the CDC Vision Health Initiative (VHI) at $2 million in FY2022 – a $1 million increase. The legislation directs the CDC to improve "existing surveillance of social economic, and environmental contexts as related to eye healthcare disparities." If the legislation is enacted into law, the VHI's funding level would be at its highest since 2010.
Earlier this spring, ISPB joined 117 organizations in a letter to Congress urging an increase funding for vision and eye health programs at the CDC.
Join Our Advocacy Efforts Now!
We encourage you to send a message to your Senator acknowledging this increase and urging passage of all remaining FY2022 bills before the expiration of the current continuing resolution (set to expire on December 3)
---
The Vision Integration Library is Officially Open!
The Vision Integration Library, housed at the Center for Vision and Population Health at Prevent Blindness, is a compilation of current vision and eye health resources that can be used by healthcare, public health, and community service providers. Resource topics can be searched for by topic, including target populations, eye disorder, intervention, or age; with the opportunity to refine the search to your specific program needs.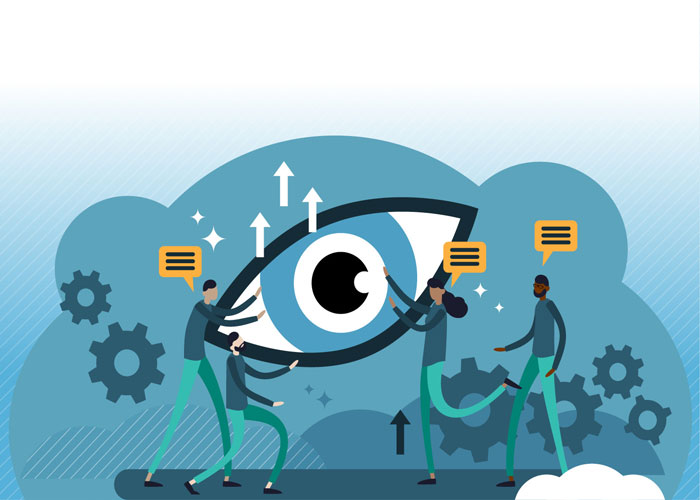 ---
National Eye Institute Announces New Strategic Plan
The National Eye Institute has released a 5 year strategic plan which includes a new mission statement "to eliminate vision loss and improve quality of life through vision research." The strategic plan incorporates a growing emphasis on Public Health and Disparities Research.
---
Sign Up
Subscribe to our newsletter
Contact Us
Illinois Society for the Prevention of Blindness | www.eyehealthillinois.org
Prevent Blindness Illinois | kmueller@preventblindness.org