April is Women's Eye Health and Safety Month
Did you know that women are at higher risk for vision impairment and blindness than men, yet are less likely to receive treatment? According to a recent report, "The Lancet Global Health Commission on Global Eye Health: vision beyond 2020," the gender imbalance can be attributed to demographic factors (women living longer than men) and social factors (women having reduced access to care).
Take a look at our Diabetes and the Eyes educational toolkit and our fact sheet, Seeing the Way to Better Health.
---
Join our 2022 ISPB Board Challenge!
After two years of the COVID-19 pandemic, the average time that someone sits in front of a screen is now up to 12 hours per day! This increases the risk of eye strain and problems leading to more requests for eye care services.
The ISPB Board of Directors is responding to this higher demand with a challenge gift. Would you consider donating to meet the ISPB $20,220 Board Challenge in 2022? One hundred percent of your gift will go to purchase low vision equipment for underserved communities, research, and community outreach education.
Last year, ISPB was able to help purchase over 420 pieces of low vision equipment and fund 27 research grants with donated funds! Please donate HERE.
---
ISPB Proudly Sponsored Dr. Phoebe Lin at the ISEPS-COS Conference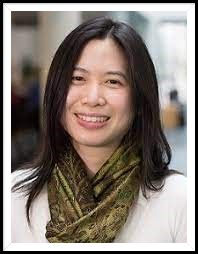 Dr. Phoebe Lin, esteemed researcher, author of over 80 peer reviewed articles, book chapters and books was recently the ISPB keynote speaker at the ISEPS-COS conference in Chicago. She received her very first grant from ISPB in 2006! Dr. Lin is now an Associate Professor of Ophthalmology, and her lab focuses on discovering novel pathways in eye diseases that involve ocular inflammation, and coming up with new therapies that may either improve or prevent vision loss. She is a great testimony to the important provision of ISPB grants to junior investigators. Our grants provide the springboard to future research careers!
---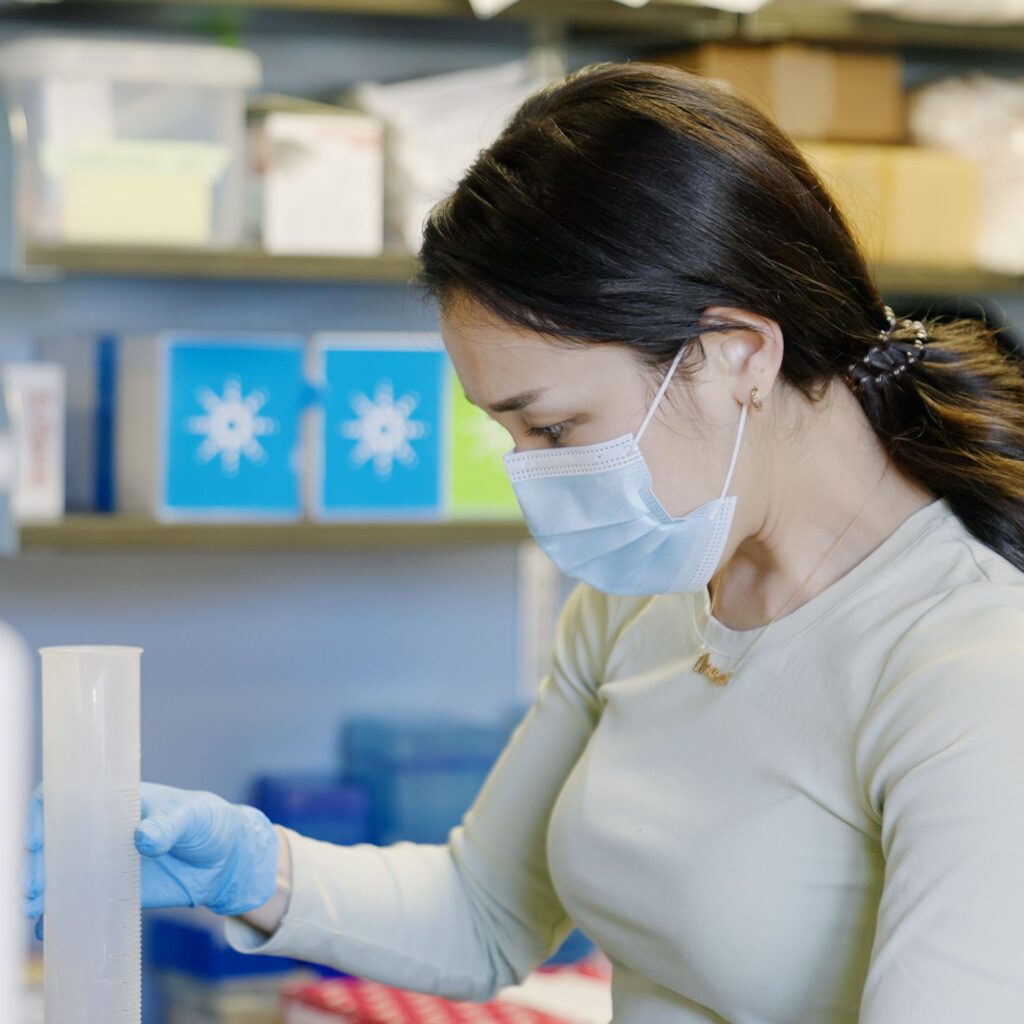 ISPB Research Grant Application Cycle is Now Open
Grant applications are due by Wednesday, May 11th at midnight. To find out if you are eligible for an ISPB research grant, please visit HERE.
---
Community Intern Happenings
Our fabulous intern, Ruby Barraza, brought
eye health awareness to the annual University of Illinois (UIUC) Health Fair on March 30th! The theme was Dive Deeper into Your Health, and Ruby went above and beyond with her presentation table. Interested in interning with us? Please visit HERE.
---
Resources to Support the Low Vision Community
Prevent Blindness and ISPB have a variety of educational resources dedicated to supporting the low vision community, including web pages, fact sheets, graphics, and interviews with medical experts. In addition to our comprehensive AMD Learning Center at Prevent Blindness, we have a no-cost Living Well with Low Vision online resource program.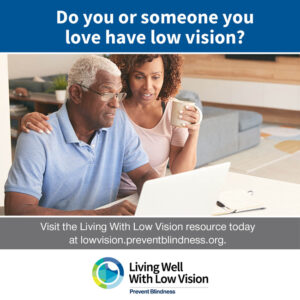 ---
Please Join Us!
The National Association of Community Health Centers, the Association of Clinicians for the Underserved, and Prevent Blindness are offering a two-part webinar series for health centers to learn strategies and models of investment from vision care experts and peers from health centers across the country.
Part 1. Eyes on Access: Introduction to Comprehensive Vision Services in Health Centers
Date/Time: April 28, 2022 | 3:00 – 4:30 PM ET
This session is approved for 1.5 online AAFP elective credits.
Registration: https://bit.ly/3DownAB
For more information, email trainings@nachc.org.

Part 2. Eyes on Access: Steps for Integrating Comprehensive Eye Health and Vision Services into Health Centers
Date/Time: June 9, 2022, 3:00 – 4:30 PM ET
This session is approved for 1.5 online AAFP elective credits.
Registration: https://bit.ly/3DownAB
For more information, email trainings@nachc.org.
Parents of Special Needs and Childrens' vision, Part 3 Webinar
Date/Time: May 12, 2022, 4:00 – 5:30 PM ET
---