December 2023 Newsletter From ISPB & PBIL

---
---
Give the gift of sight!
December is give the gift of sight month here at ISPB/PBIL. Become a sight-saver by donating today!
To make a donation visit eyehealthillinois.org/donate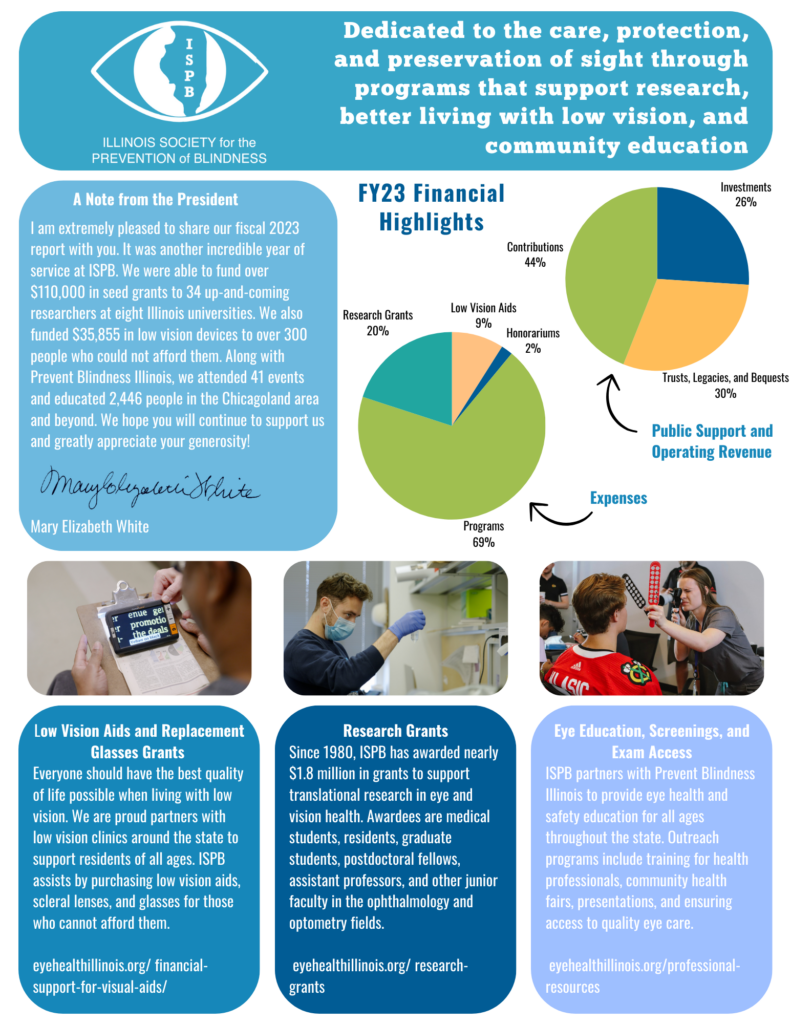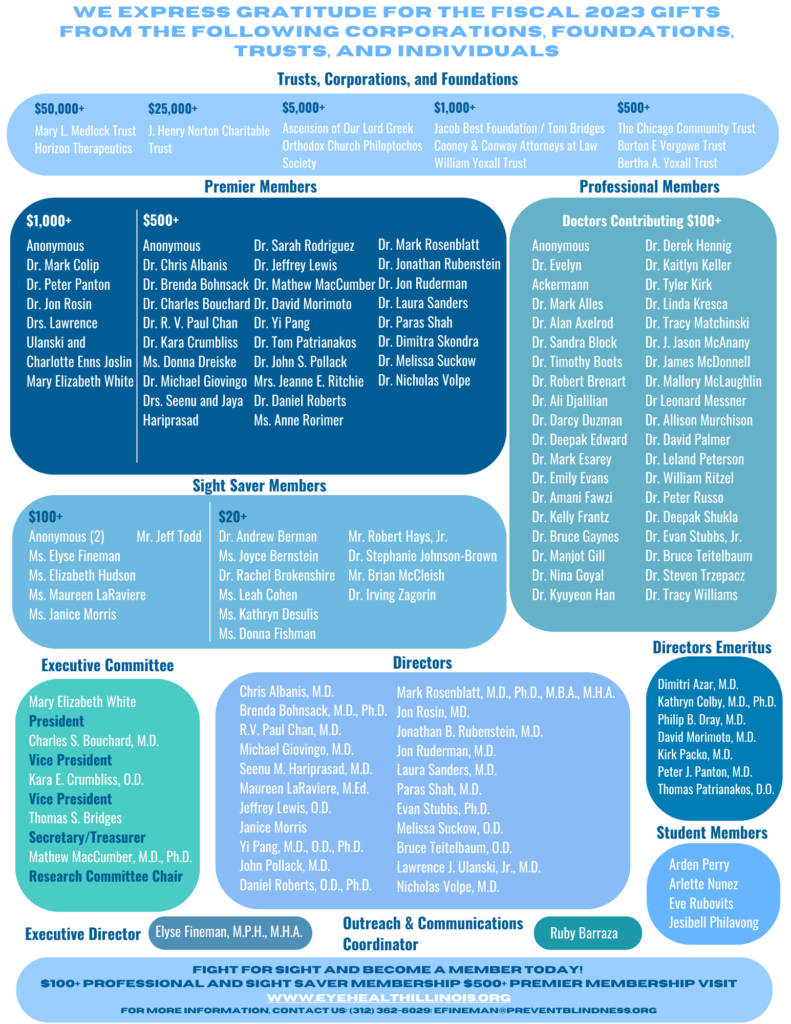 ---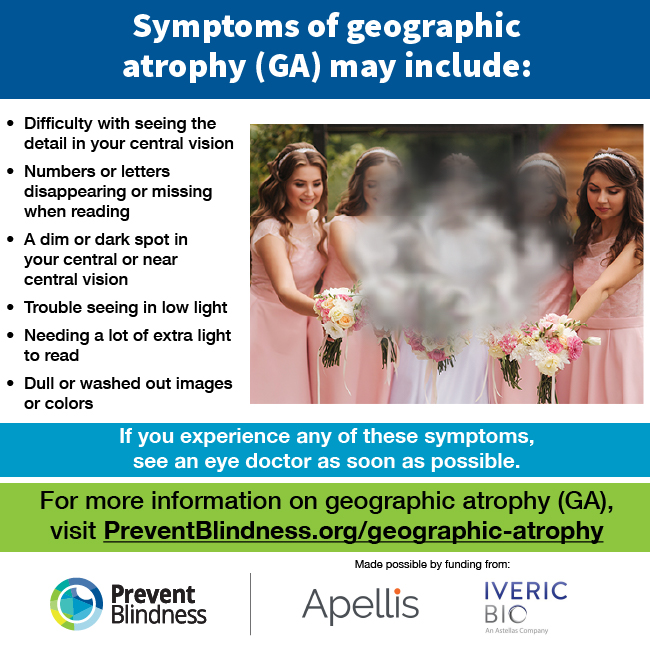 ---
Geographic Atrophy (GA) Awareness Week (December 4-10, 2023)
GA is an advanced form of dry age-related macular degeneration (AMD). The symptoms are listed above. If you experience any of these symptoms, see an eye doctor as soon as possible. Prevent Blindness offers a variety of free, educational resources such as a dedicated webpage, expert videos, and fact sheets
For more information visit preventblindness.org/2023-geographic-atrophy-ga-week/
---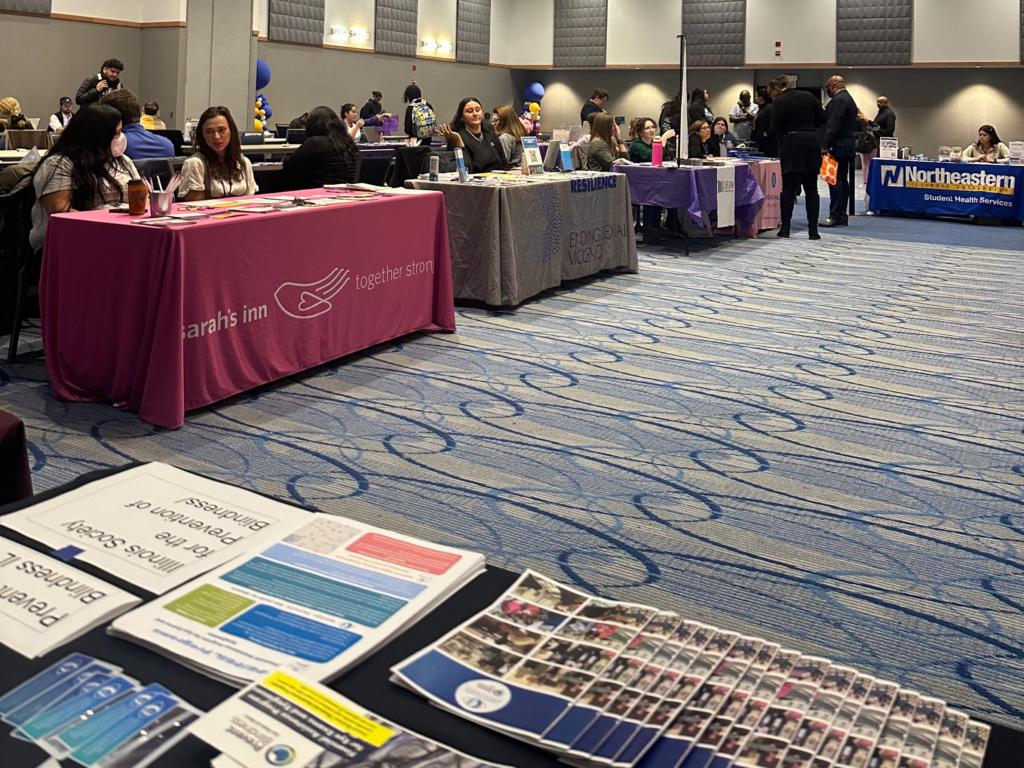 Community Happenings
Our staff, team of interns, and volunteers provide eye health education and outreach at all types of community events – including health fairs, presentations and screenings!
We will be continuing our efforts during these dates:
January 18, 2024
1:00pm – Embrace Living Community Presentation: Chicago, IL
April 30, 2024
1:00pm -Senior Eye Health Presentation: Park Ridge, IL
For more information, please contact rbarraza@preventblindness.org
---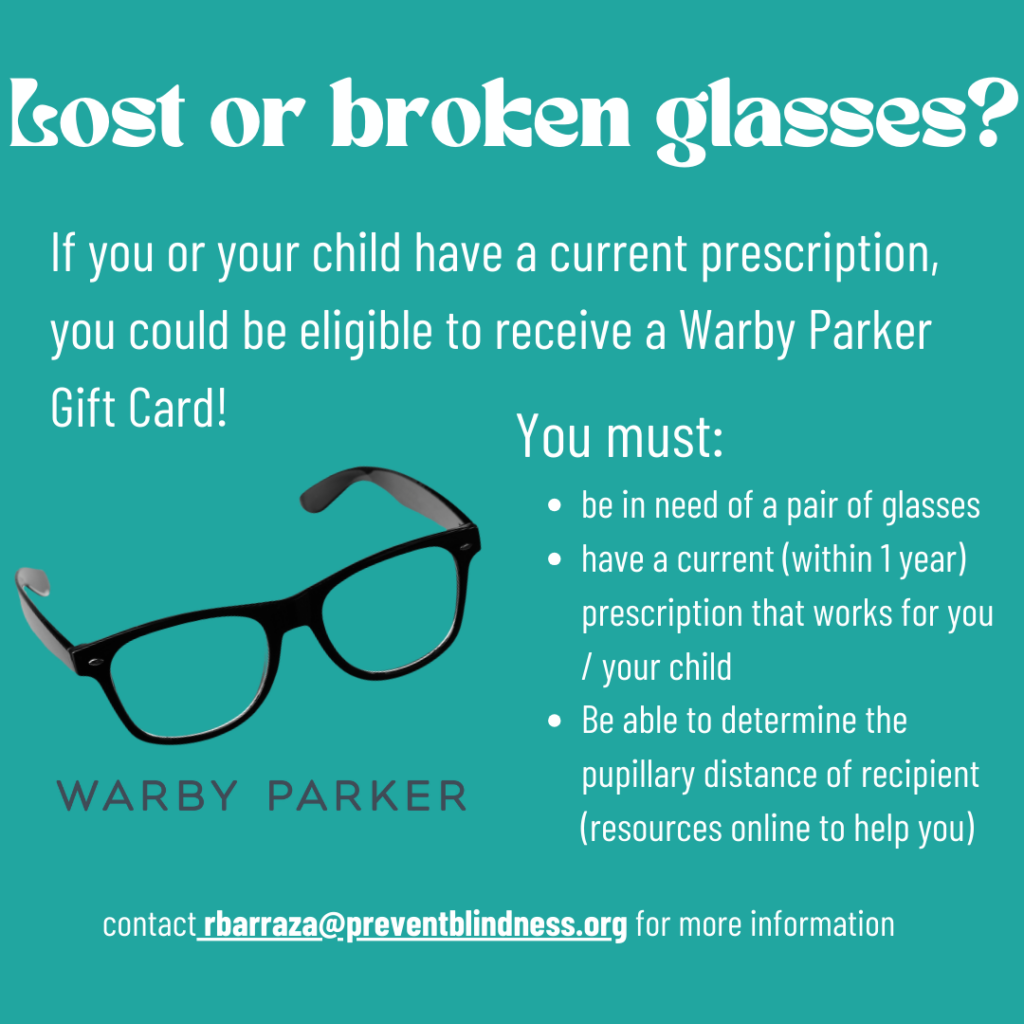 ---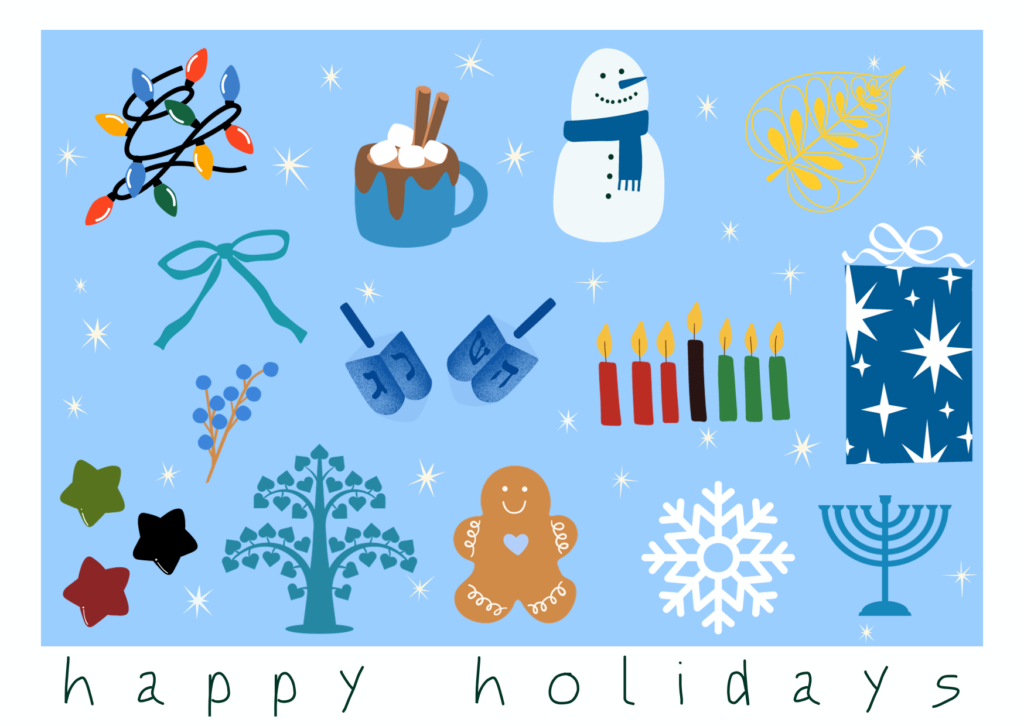 ---
Copyright © 2017 Illinois Society for the Prevention of Blindness
Contact Us
Illinois Society for the Prevention of Blindness | https://eyehealthillinois.org/
Prevent Blindness Illinois | https://preventblindness.org/contact-us/
---
---
---